About Us
Hello there! I'm Avic Ndugu, the web developer behind this website.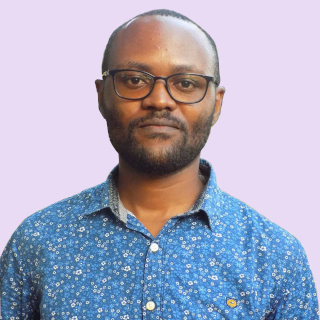 Like many of you, I was once a beginner with a dream to create and publish websites.
I taught myself coding through countless hours of online tutorials and trial-and-error. It was a challenging but rewarding journey that led me to where I am today.
This website is my way of giving back to the community that supported me along the way.
I want to make learning HTML and CSS as accessible and enjoyable as possible for fellow beginners. Here, you'll find the resources and guidance you need to bring your web development skills to life.
I remember the frustration of facing complex concepts without a clear path forward.
That's why I've created step-by-step tutorials that break down HTML and CSS into manageable chunks. No jargon, no overwhelming technical terms – just practical knowledge and hands-on experience.
So, whether you're a complete beginner or have some coding experience, this website is here to guide you. It's designed with the same love and attention to detail that I put into my own coding projects. Join me on this exciting journey of creating and publishing websites using HTML and CSS.
Let's dive in and unlock your potential together. Welcome to my corner of the web!
Copyright Stuff
Do not republish any of the articles/ posts that appear on this website. However, you can selectively quote part of an article/ post provided you add a link to the original source(this website).
You are free to use any code that appears in the tutorials.
For teachers: you are free to print the contents contained on this website for use in a class only.
You are also free to add a link to DevPractical's tutorials and blog posts.
If there's anything else here you want to use, Just email me and ask.
DevPractical is free for your own personal use.
Who we are
Our website address is: https://devpractical.com.
Privacy Policy
What personal data we collect and why we collect it:
We also use 3rd party Google Analytics tools to monitor anonymous site usage and statistics.
Should you choose to subscribe to the newsletter, we only collect your email address. If you want to stop receiving emails from devpractical.com, you can easily unsubscribe at the bottom of any email you have received from this website.
This website also displays advertisements(ads). Some advertisers may use cookies. Use the cookie consent form to decide on the type of cookies they are allowed to use.
For more information, visit Terms and Conditions
Front End Developer Newsletter
Receive a monthly Frontend Web Development newsletter.
Never any spam, easily unsubscribe any time.