Can You Host Your Own Website? [Answered]
You can successfully host your own website if you want to.
Countless individuals and organisations have done it.
It is not very difficult to do it if you know what you are doing.
So, how can you host your own website?
4 Ways You Can Host Your Own Website
1. Hosting your Own Website with a Website Host
The internet is full of companies and services that will let you host your own website on their servers.
You usually get: shared hosting, VPS hosting or dedicated hosting.
With shared hosting, you get an account with a panel to create and manage your website.
With VPS hosting, you get a virtual server(a slice of a full server) where you can customize everything. The command line tools are at your fingertips. You can install an operating system as well as all the website tools you need.
Dedicated hosting works the same way as VPS. However, you get access to one physical server.
You can use choose an appropriate hosting package based on you needs and budget.
Disclosure: I'm a proud affiliate for some of the resources mentioned in this article. If you buy a product through my links on this page, I may get a small commission for referring you. Thanks!
Vultr offers affordable VPS and dedicated hosting.
2. Set up a physical server at Your location
You can choose to setup an physical server at your offices or at home. It can be as tiny as a raspberry pi or a full server rack.
You need to be aware that setting up and managing physical server is a lot of work. Don't let it take your focus from fulfilling customer's needs.
Infact, companies like Netflix rely on servers from providers like Amazon AWS instead of setting up their own servers.
3. Host Your Website on your Own Computer
You can host a website on your own computer.
This is great option if you want to learn about how servers work.
Stay away from this option, if you are looking to host a website with customers.
It is unreliable and might result in lost time and opportunities.
You can read about hosting your website on your own computer.
Is Hosting Your Own Website The Best Solution For You
Advantages of Hosting Your Own Website
You have full control of your website
You can enjoy cheaper rates than some website hosting platforms
Disadvantages of Hosting Your Own Website
You are responsible for keeping the website software up to date
You are responsible for creating backups
Alternatives to Hosting Your Own Website
You only alternative to hosting your website is hosting your website on a platform.
They do most of the heavy lifting so you can focus on your website. Which is what matters to most people.
Before choosing a platform for creating your website, check its capabilities and limitations. You will be able to avoid frustrations that come up when you realize you cannot do something on a platform you invested time and money in.
There exist multiple platforms that meets various needs.
Some of them are: Webflow, Shopify, Wix, Wordpress.com, Squarespace, Blogger, Duda.
These platforms are customized to meet the specific needs of the users.
For blogging needs, you can go with: Wordpress.com, Blogger, and Hashnode. For business website: Webflow, Wix, and Duda. For Ecommerce: Shopify.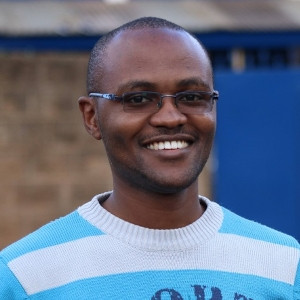 Hi there! I am Avic Ndugu.
I have published 100+ blog posts on HTML, CSS, Javascript, React and other related topics. When I am not writing, I enjoy reading, hiking and listening to podcasts.
Front End Developer Newsletter
Receive a monthly Frontend Web Development newsletter.
Never any spam, easily unsubscribe any time.