HTML, CSS and Javascript Projects: Company Website
Are you looking for a fun and engaging project to help you practice your HTML, CSS, and JavaScript skills? Look no further than the Company Website project!
Project Stats
Knowledge required: HTML, CSS, and Javascript
Difficulty: Beginner friendly
Estimated project completion time: 30 - 60 hours
Skills to Practice on the Project
Designing website layouts with HTML and CSS
Creating interactive components with Javascript
Implementing responsive design for different devices
Working with images and multimedia
Styling text and typography
Adding navigation menus and links
Main Components of a Company Website
A typical company website consists of several main components:
Header: This is usually located at the top of the page and contains the company logo, navigation menu, and contact information.
Hero section: This section usually contains a large banner image or video that showcases the company's main message.
Services: This section highlights the company's main services or products and provides additional information about them.
About Us: This section provides more information about the company, its history, mission, and team.
Portfolio: This section showcases the company's previous work or projects.
Testimonials: This section contains customer reviews or feedback about the company's services or products.
Contact Us: This section provides contact information for the company, such as email, phone number, and address.
Examples of Company Websites
When creating a company website project, you can draw inspiration from these examples and try to replicate some of their design elements and functionalities. Remember to focus on creating a user-friendly and responsive website that provides clear and concise information about the company and its services or products.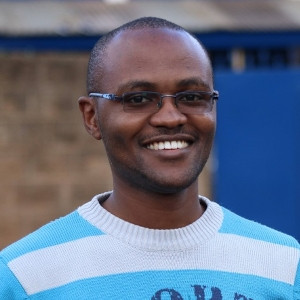 Hi there! I am Avic Ndugu.
I have published 100+ blog posts on HTML, CSS, Javascript, React and other related topics. When I am not writing, I enjoy reading, hiking and listening to podcasts.
Front End Developer Newsletter
Receive a monthly Frontend Web Development newsletter.
Never any spam, easily unsubscribe any time.