HTML, CSS and Javascript Projects: Dashboard Website
If you're a frontend web developer looking to build your skills, building a dashboard website is a great project to tackle. Dashboard websites are used to display and organize data in a visual way. They can be used for anything from tracking business metrics to monitoring personal fitness goals. In this blog post, we'll take a look at the key components of a dashboard website, the skills you'll need to build one, and some examples of dashboard websites to inspire you.
Project Stats
Before we dive into the details of building a dashboard website, let's first take a look at some key stats for this project:
Knowledge Required: HTML, CSS, and JavaScript
Difficulty: Intermediate
Estimated Project Completion Time: 40-100 hours
Skills to Practice on the Project
Building a dashboard website will give you the opportunity to practice several key frontend web development skills, including:
HTML and CSS layout and styling
JavaScript for interactivity and data manipulation
Charting and data visualization libraries such as D3.js, Chart.js, or Google Charts
Responsive design and mobile optimization
Main Components of a Dashboard Website
Dashboard websites typically consist of several key components, including:
Navigation: A navigation menu that allows users to access different parts of the dashboard.
Header: A header section that includes the name or logo of the dashboard and any key metrics or KPIs.
Data Visualization: A central section of the dashboard that displays data in a visual format. This can include charts, graphs, tables, or other visualizations. Use libraries like Chart.js to make data visualization more accessible.
Widgets: Small, interactive components that display specific data points or allow users to interact with the dashboard.
Footer: A footer section that includes any additional information about the dashboard or the data being displayed.
Examples of Dashboard Websites
Here are a few examples of dashboard websites that can help inspire you as you start to build your own:
Google Analytics Dashboard: Google Analytics is a powerful tool for tracking website traffic and user behavior. The dashboard provides an at-a-glance view of key metrics such as pageviews, bounce rate, and average session duration.
Trello Dashboard: Trello is a project management tool that uses a dashboard-style interface to display tasks and progress. The dashboard includes charts and graphs that show team productivity and project status.
Fitbit Dashboard: The Fitbit dashboard is a personal fitness tracker that displays data such as steps taken, calories burned, and sleep quality. The dashboard includes a variety of visualizations, including charts and graphs, to help users track their progress over time.
Conclusion
Building a dashboard website is a great way to hone your frontend web development skills while creating a useful and visually appealing tool. With the right knowledge and tools, you can create a dashboard that provides valuable insights and helps users make informed decisions. So go ahead and give it a try!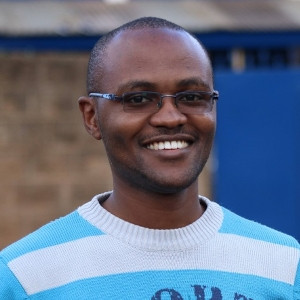 Hi there! I am Avic Ndugu.
I have published 100+ blog posts on HTML, CSS, Javascript, React and other related topics. When I am not writing, I enjoy reading, hiking and listening to podcasts.
Front End Developer Newsletter
Receive a monthly Frontend Web Development newsletter.
Never any spam, easily unsubscribe any time.